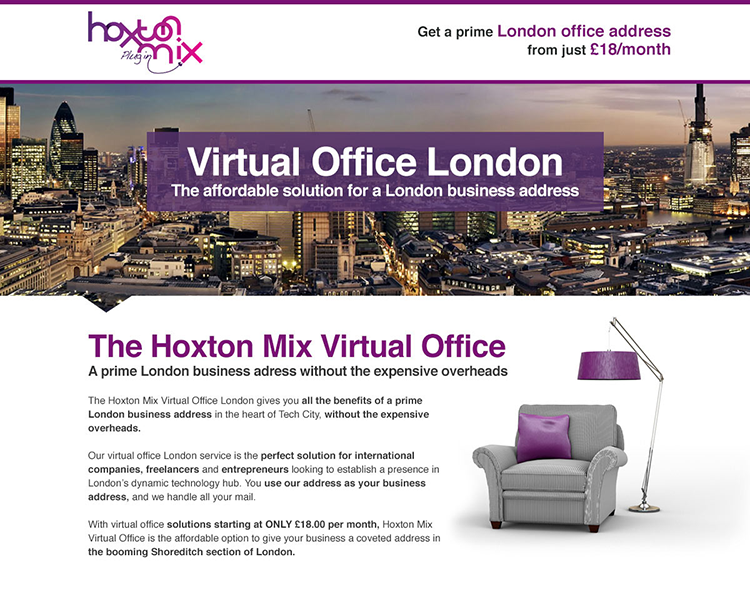 The Hoxton Mix
Selling Virtual Office Services … Virtually
A community of creative individuals, yet so much more, the Hoxton Mix offers both "bricks-and-mortar" office spaces as well as virtual office services. When they were looking for help in increasing the online sales of their Virtual Office suite of products, they reached out to Spitshine Design to optimize their online experience.
At the time, they were sending all paid traffic to product pages on their current site. Picking up the design and brand aesthetics, Spitshine worked with the client to create a new single-focused, standalone set of product pages that focuses on just the "Virtual" products. Creating pages that synch up with their paid ad copy, we created a succinct online campaign to better communicate the clients offerings to their perspective customers.
Utilizing the Optimizely testing platform, we continue to monitor, test, and improve the online experience for optimal gains.
Click on thumbnail to view full size images: