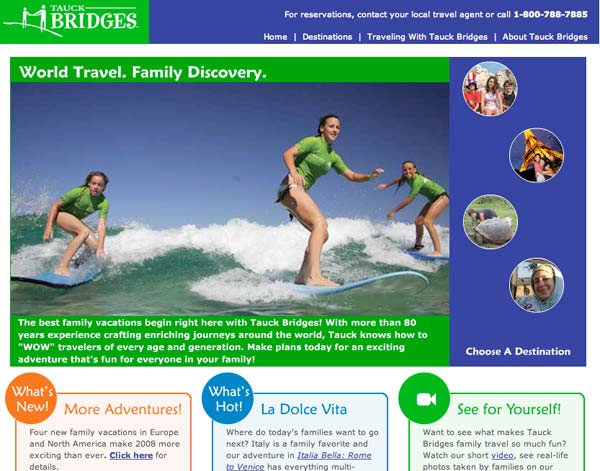 Tauck Bridges Web Site
Design and coding for a new web site to promote Tauck Bridges, a family-focused collection of luxury package tours from Tauck World Discovery.
The Tauck Bridges product offered the same level of luxury and quality as Tauck's core itineraries, but geared towards families rather than Tauck's primarily 55+ age demographic.
Bold, bright colors and imagery combined with Flash interactive elements helped parents and grandparents share the tour details with a younger audience and get the whole family excited for their next dream vacation.
*Note: this project was done as a full-time employee of Tauck World Discovery and not considered a Spitshine Design client. 
Click on the thumbnails to view full screen shots.