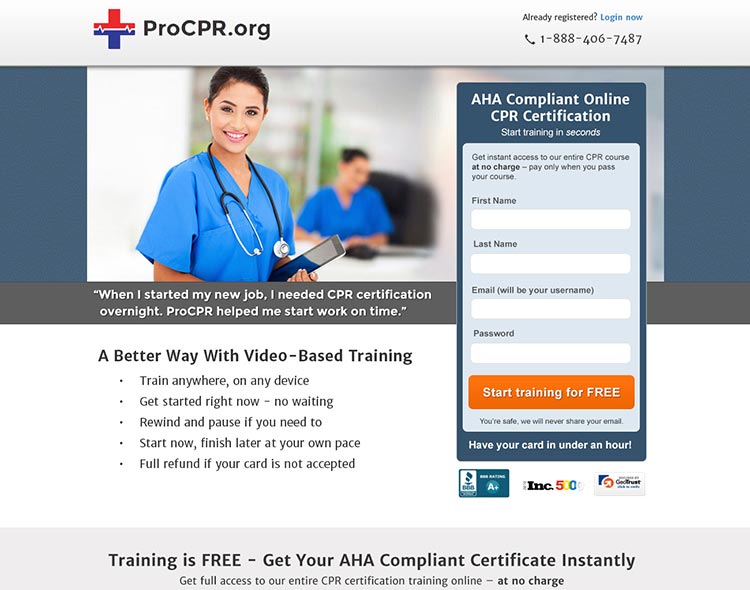 ProTrainings.com
Online Optimization for Online Certification
ProTrainings.com is a nationwide leader in online CPR training and certification with their ProCPR video products. They were looking to optimize their PPC landing page experience and reached out to Spitshine Design to help. Already deeply devoted to an online testing culture, their marketing and development team were looking to add the creative design expert to their optimization team.
Utilizing the Unbounce LP testing platform, with assists from Visual Website Optimizer and of course Google Analytics for conversion tracking, Spitshine Design helped create new test plans and strategies as well as the creative elements to accompany them and new testing initiatives were begun.
As an active member of the ProTrainings optimization team, we work closely with marketing and development team members from ProTrainings Michigan based offices to continually test and optimize their online marketing campaigns.
Click on the thumbnail below to view the full LP: